Pulmonary Medicine/Critical Care Physician - Experienced / New Grads
Location
:
Urbana IL 61802
Job Industry
:
Healthcare - Health Services
---
Job Description :
We have a client in Urbana, IL who is looking for a Board Certified/Board Eligible Pulmonary Medicine/Critical Care Physician to join its established Pulmonary Medicine Department.
This client will accept experienced physicians and new grads!
DETAIL



Join an established and collegial team of Intensivists and Nurse Practitioners who provide 24/7 in-house care




Multi-use ICU at a Level I Trauma Center




15 shifts per month with opportunity to pick up more, if desired




48 ICU beds




Incoming physician could have a mixed practice that includes Pulmonary Medicine and Intensive Care




Call responsibilities will be divided equitably among the members of the Pulmonary Medicine department




Strong respiratory therapy program with evidenced based ventilator protocols, capable of intubating and performing arterial lines




Closed Unit with surgical, neuro, medical and trauma patients




New point of care Ultrasounds and Bronchoscopy on unit




State-of-the-art ICU in facilities newly completed nine-story, 390,000 square-foot patient tower




Opportunity to teach Internal Medicine and General Surgery residents and medical students



This client combines clinical care, health insurance, research and academics in a way that solves real-world problems today while preparing for the future. Supported by a deep philanthropic spirit, they are dedicated to doing what it takes to make life better for patients, employees and simply, just as many people as possible. Their mission is to serve people through high-quality care, medical research and education.

They are virtually integrated with more than 7,000 employees in its hospitals, physician group, health plan and associated healthcare businesses.
Required Qualifications :



Board Certified/Board Eligible




MD or DO required




Licensed to practice in the state of Illinois or eligible to obtain prior to hire date




Will accept either experienced physicians or new grads!



ABOUT URBANA, ILLINOIS
The Champaign-Urbana area is globally connected, innovative and culturally rich; centrally located to Chicago, Indianapolis and St. Louis and is home to one of the world's great public research universities - the Big Ten University of Illinois.
With ease of transportation, excellent schools and affordable housing options, this community features the friendliness and advantages of a smaller town while offering the dining, arts, sports, and entertainment options found in a much larger city.
THINGS TO DO IN CHAMPAIGN-URBANA

Meadowbrook Park
130 acre park that includes a farmstead, 80 acres of recreated tallgrass prairie, McCullough & Douglas creek corridors, paved and unpaved walking trails, the Timpone Ornamental Tree Grove, organic garden plots, a sensory garden, an herb garden, the Freyfogle Overlook, the district's largest play structure PrairiePlay and the Wandell Sculpture Garden.
University of Illinois Arboretum
A living laboratory, including plant collections and facilities that support the teaching, research, and public service programs throughout the campus.
Riggs Beer Company
The tap room seats 95 people in a cozy environment with a great view of the production brewery and outside beer garden. A family-friendly atmosphere, enhanced by a playground and outdoor games. It is surrounded by test plots of barley and hops. Enjoy one of the beers from their very own brewery. Also offers a wide array of sodas, espresso beverages, wines, cold brew coffee, and cider. Feel free to bring your own food or enjoy meals from the delicious food trucks parked right outside of the building.
Market On The Square
This market has almost everything - basked goods, food buses, menus that include breakfast and lunch, local fresh meats, vegetables and fruits, crafts, art, jewelry, pottery, plants/flowers and more!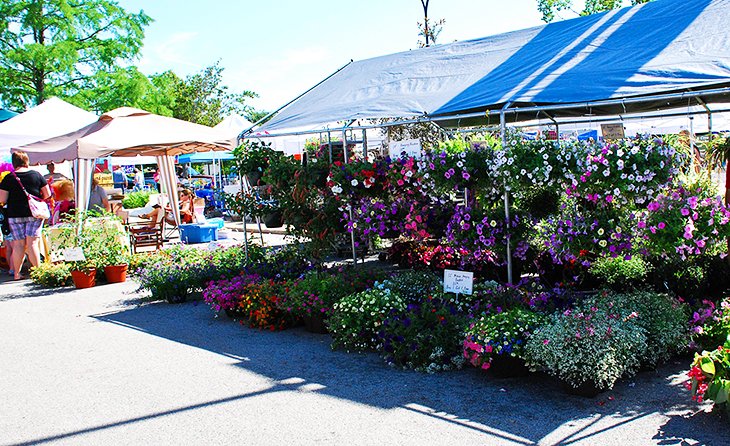 Japan House
One of the many gems in Champaign/Urbana area. Featuring Japanese decor, statues, architecture and plants; the Japan House is a cultural explosion of Japanese history.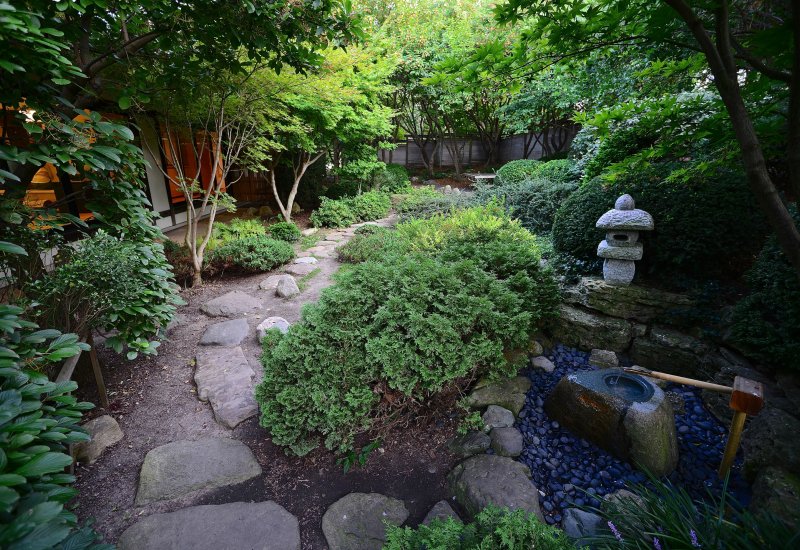 Busey Woods
Busey Woods is a 59-acre bottomland Oak-Hickory forest. This natural area is notable for its spring wildflower display, bird watching opportunities and a 1/3-mile elevated boardwalk.
There's truly something for everyone in the Champaign/Urbana area!