Lead Counselor
Location
:
Gillette WY 82716
Job Industry
:
Healthcare - Health Services
---
Job Description :
We have a client in Gillette, WY who is looking for a Lead Counselor to add to its team. This is a full-time, direct hire position.



SHIFT

: Monday - Thursday: 8a-5p; Friday 8a-12p



May do 1 week call every other month




No weekends




Sign on Bonus available




Relocation assistance available on case by case basis




EQUIPMENT

: My Evolve/Netsmart, Meditech


DUTIES



Individual group therapy




Chart reviews




Manage treatment plans




Supervise provisional therapist



JOB SUMMARY




Reports to and works in conjunction with the Operations Manager and Behavioral Health Services Director




The Lead Counselor assesses, plans, and implements departmental strategic initiatives to ensure excellence in patient and family care, reflective of the Organization's mission, vision and values




Works closely with the staff. Monitors and updates policies and procedures




Provides supervision and consultation to clinicians as appropriate




Leads the Treatment Team Meetings and ensures best practices are maintained




Provides psychotherapy, consultation, and psychoeducational services to a diverse population




Participates in normal on-call rotation




Provides community education and consultations




Works under the professional license per state licensing standards



Required Qualifications :



Master's Degree in Mental Health or Behavioral Health discipline




2 years of experience required




Licensed counselor, LMFT, LPC, LCSW, etc. required




WY Mental Health Professions License required




BLS required



ABOUT GILLETTE, WYOMING
Gillette is known as the Energy Capital of the nation and is home to big industries and entrepreneurs and has a rich supply of natural resources to serve the workforce that has grown around it. It is an active city with recreation, hunting & fishing, popular rodeo events and was named one of Livability.com's Top 10 Manliest Cities. The CAM-PHLEX event center includes an NHL-sized ice rink and motocross facilities.
Gillette is just a short drive from two national treasures - Mount Rushmore and Devil's Tower.
Wyoming is the 10th largest state in the U.S., but the least populous, which makes it ideal for those looking to escape the city life and immerse themselves in the wild. It is nestled between the Big Horn Mountains and the Black Hills, situated in the Powder River Basin. While these geographical elements make for breathtaking scenery, the low population ensures a greater percentage for wild life encounters and solice on your hikes, picnics, etc.
BIG HORN MOUNTAIN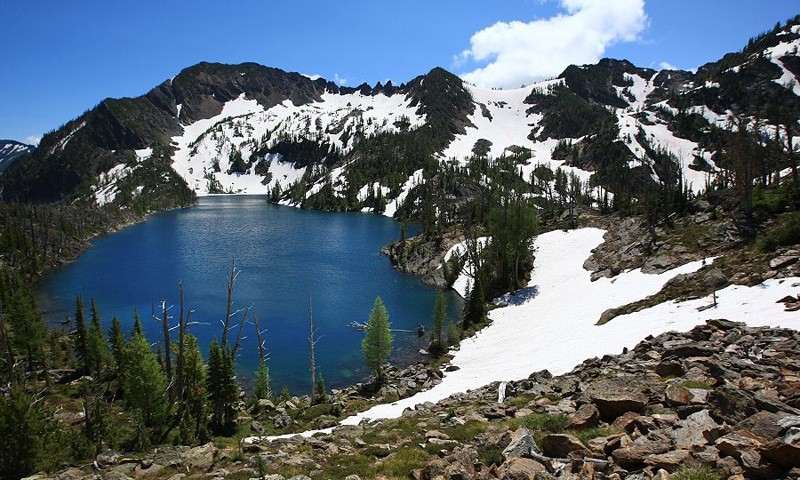 BLACK HILLS
Gillette offers various can't-miss things to do, from attending special events to getting involved in the arts and learning about local history to dining at independent restaurants and staying active at area parks - there is something for everyone in Gillette!
To learn more about Gillette, things to do, real estate, business, schools, health, restaurants, recreation and more, click here!