Gynecologic Oncologist / New Grads
Location
:
Urbana IL 61802
Job Industry
:
Healthcare - Health Services
---
Job Description :
We have an exciting opportunity at an amazing client, a 433-bed teaching hospital, that is very excited to add another

Gynecologic Oncologist

to its team in Urbana, IL. The Gynecologic Oncologist will primarily focus on surgical management of women with gynecological cancers. Training and interest in Minimally Invasive (Robotic) Surgery are preferred.
This facility will consider both experienced Physicians and new grads!
DETAILS



New graduates are very welcome to apply.



Gynecologic Oncologist will enjoy a

very generous compensation

package

in the stable, vertically integrated organization with a strong regional outreach program.



The employer might be able to assist with spouse/partner employment.




While practicing in a multi-disciplinary setting with Gynecologic Oncology Tumor Board, outpatient clinic and office in the Cancer Center, the Gynecologic Oncologist will also enjoy a strong support from Medical Oncology, Radiation Oncology and General Obstetrics & Gynecology Services.




Radiation Oncology Service has a very active High Dose Rate (HDR) Gynecologic Brachytherapy Program.




Gynecologic Oncologist will be able to work with another Fellowship Trained Gynecologic Oncologist (Junior Partner) and a Surgical Oncologist in the Cancer Center.




This organization currently has 2 Da Vinci Robots (XI and SI) and wants to stay at the forefront of technological advances in medicine.




This organization has a large catchment area of 1.5 million residents, and is one of the very few health systems in the nation to offer its own health insurance product – Health Alliance Medical Plans (HAMP).




The Organizations Cancer Center has a National Cancer Institute (NCI) Designation and strong clinical cancer research through the National Community Oncology Research Program (NCORP) Grant from the NCI with currently > 100 open clinical trials for cancer patients in the East Central Illinois.




In 2018, the organization and the Univ. of Illinois opened their doors to the first medical student class at the new Organizations College of Medicine.




Academic appointment will be commensurate with qualifications and experience.




For candidates with a strong academic background, a research component will strongly be considered.




The Organizations Cancer Center is the home of Stephens Family Clinical Research Institute with an existing opportunity to support investigator initiated studies.




In addition, The Organizations Cancer Center has a close collaboration with the Univ. of Illinois Basic Science Cancer Center in Urbana, Illinois




Flagship location ranks as one of American's 50 Best Hospitals by HealthGrades and for more than 10 years has held Magnet® designation, the nations highest honor for nursing care.




Excellent Benefits Package to include health/dental/life insurance, 403-B plan with employer match, long-term disability, relocation allowance, CME allowance, and paid malpractice insurance with 100% tail insurance covered



This client combines clinical care, health insurance, research and academics in a way that solves real-world problems today while preparing for the future. Supported by a deep philanthropic spirit, they are dedicated to doing what it takes to make life better for patients, employees and simply, just as many people as possible. Their mission is to serve people through high-quality care, medical research and education.

They are virtually integrated with more than 7,000 employees in its hospitals, physician group, health plan and associated healthcare businesses.
Required Qualifications :



MD or DC




Will accept either experienced physicians or new grads!



ABOUT URBANA, ILLINOIS
The Champaign-Urbana area is globally connected, innovative and culturally rich; centrally located to Chicago, Indianapolis and St. Louis and is home to one of the world's great public research universities - the Big Ten University of Illinois.
With ease of transportation, excellent schools and affordable housing options, this community features the friendliness and advantages of a smaller town while offering the dining, arts, sports, and entertainment options found in a much larger city.
THINGS TO DO IN CHAMPAIGN-URBANA

Meadowbrook Park
130 acre park that includes a farmstead, 80 acres of recreated tallgrass prairie, McCullough & Douglas creek corridors, paved and unpaved walking trails, the Timpone Ornamental Tree Grove, organic garden plots, a sensory garden, an herb garden, the Freyfogle Overlook, the district's largest play structure PrairiePlay and the Wandell Sculpture Garden.
University of Illinois Arboretum
A living laboratory, including plant collections and facilities that support the teaching, research, and public service programs throughout the campus.
Riggs Beer Company
The tap room seats 95 people in a cozy environment with a great view of the production brewery and outside beer garden. A family-friendly atmosphere, enhanced by a playground and outdoor games. It is surrounded by test plots of barley and hops. Enjoy one of the beers from their very own brewery. Also offers a wide array of sodas, espresso beverages, wines, cold brew coffee, and cider. Feel free to bring your own food or enjoy meals from the delicious food trucks parked right outside of the building.
Market On The Square
This market has almost everything - basked goods, food buses, menus that include breakfast and lunch, local fresh meats, vegetables and fruits, crafts, art, jewelry, pottery, plants/flowers and more!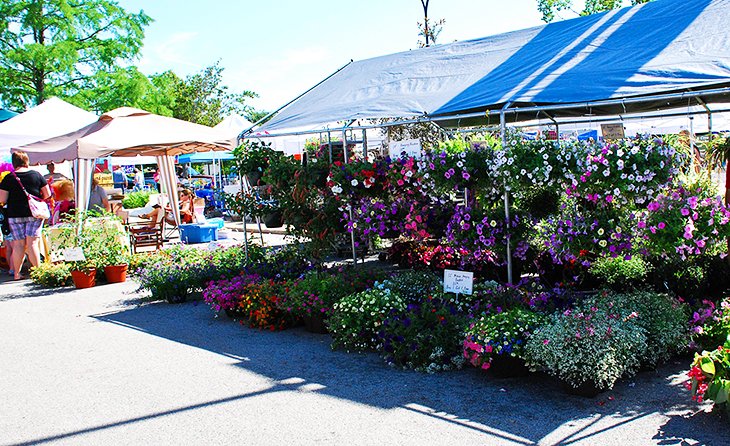 Japan House
One of the many gems in Champaign/Urbana area. Featuring Japanese decor, statues, architecture and plants; the Japan House is a cultural explosion of Japanese history.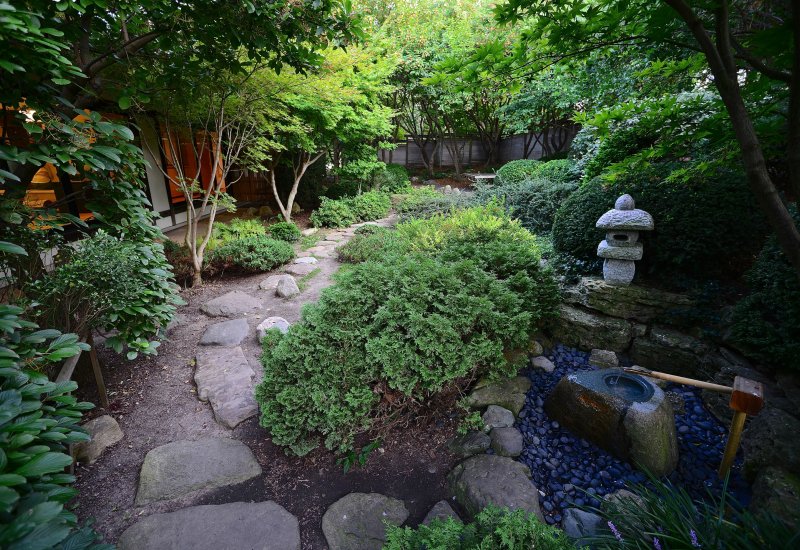 Busey Woods
Busey Woods is a 59-acre bottomland Oak-Hickory forest. This natural area is notable for its spring wildflower display, bird watching opportunities and a 1/3-mile elevated boardwalk.
There's truly something for everyone in the Champaign/Urbana area!