Family Medicine Physician (Convenient Care) - Experienced / New Grads
Location
:
Champaign IL 61822
Job Industry
:
Healthcare - Health Services
---
Job Description :
We have a client in Champaign, IL who is looking for a Board Certified/Board Eligible Outpatient Family Medicine Physician to join its Convenient Care Program.
This client will accept experienced physicians and new grads!
DETAIL



Join an established outpatient-only practice; no panel of primary care patients




Convenient Care is open 7 days a week from 8 a.m. – 8 p.m.




Flexible scheduling




Convenient Care is housed in a large primary care center




Able to consult with specialists across the organization




No call responsibilities




Be part of a strong, stable, financially-sound and innovative healthcare system




Opportunity for research and/or academic affiliation with the local College of Medicine




College of Medicine is the nation's first medical school focused at the intersection of healthcare and engineering




Flagship location ranks as one of American's 50 Best Hospitals by HealthGrades and for more than 10 years has held Magnet® designation, the nations highest honor for nursing care.




Excellent Benefits Package

to include health/dental/life insurance, 403-B plan with employer match, long-term disability, relocation allowance, CME allowance, and paid malpractice insurance with 100% tail insurance covered


This client combines clinical care, health insurance, research and academics in a way that solves real-world problems today while preparing for the future. Supported by a deep philanthropic spirit, they are dedicated to doing what it takes to make life better for patients, employees and simply, just as many people as possible. Their mission is to serve people through high-quality care, medical research and education.

They are virtually integrated with more than 7,000 employees in its hospitals, physician group, health plan and associated healthcare businesses.
Required Qualifications :



Board Certified/Board Eligible in Family Medicine by the American Board of Family Medicine (ABFM)




MD or DO required




Licensed to practice in the state of Illinois or eligible to obtain prior to hire date




Will accept either experienced physicians or new grads!




Must be Family Medicine trained!



ABOUT CHAMPAIGN, ILLINOIS
Champaign's economy is thriving thanks to a growing collection of tech startups that helped name it one of the Best Cities for Entrepreneurs. It is home to 7 Fortune 500 companies, including Kraft Foods, and more than 80,300 residents. The Champaign-Urbana area also has a heart for the arts. The Krannert Art Museum and Kinkead Pavilion, for example, is the 2nd largest art facility in Illinois, next to the Chicago Art Institute. Champaign and Urbana also share the 700-acre campus of the University of Illinois.
Not only did the University of Illinois earn a spot (for a 4th time) on Livability.com's list of Best College Towns, but they also ranked #52 for public colleges in the US, according to US News & World Report. It's known for its engineering program, which ranks sixth in the country, but also offers 150 undergraduate degrees through 16 colleges. The university is a great value for local students, and is a highly regarded destination for international students.
THINGS TO DO IN CHAMPAIGN
Krannert Art Museum
This museum has a collection of more than 10,000 pieces dating from 4000 BC to present. It operates within the College of Fine & Applied Arts at the University of Illinois.
Spurlock Museum of World Cultures
This museum displays archaeological collections from around the world. It has 8 permanent exhibits that represent historical and contemporary people from around the world. Through its collections and educational programs, they help interpret the diversity of cultures.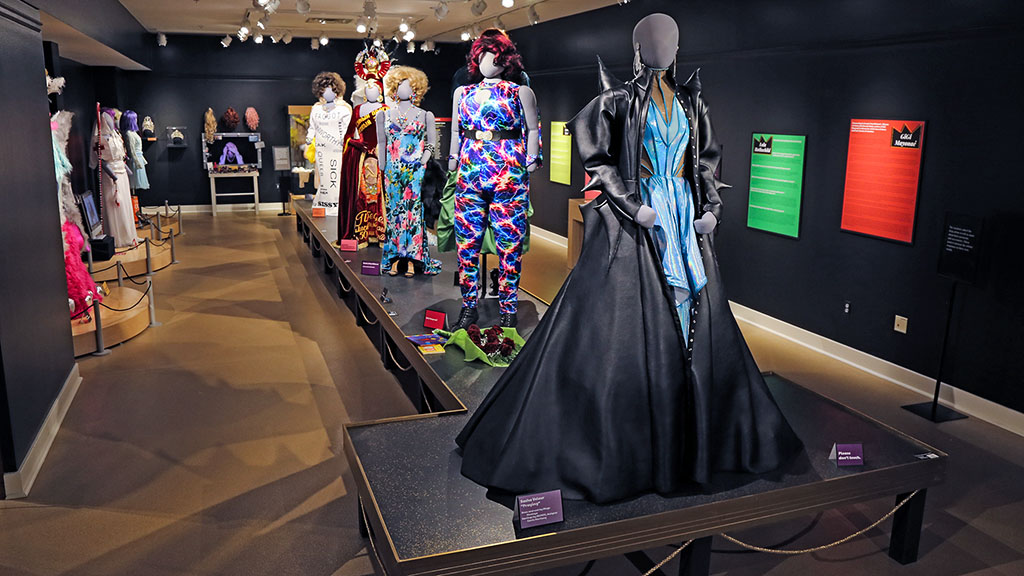 This is from a current exhibit, "In Her Closet - How to Make a Drag Queen"
Orpheum Children's Science Museum
This museum encourages children to get involved in science and the arts from a young age through interactive exhibits, and parents will love that it's housed in a historic 1914 theater.
Art Theater Co-Op
This is the only single-screen movie theater that still exists and functions as a movie theater. You can watch foreign and independent films every day of the week.
Virginia Theatre
Historic performing arts center and movie theater, hosts concerts, plays, dance events, film, comedy shows and more. Has been a landmark since 1921.
With its affordable housing, healthcare, and social assistance services, along with its thriving community, Champaign is absolutely a great place to live. Add to all of that its 6 breweries, a vineyard, locally owned restaurants with farm-to-table food, and a diverse food scene thank to a large international population, makes you ask yourself why you aren't already there!